Altec offers advanced reservoir characterization, analysis, and production enhancement services. In addition, we offer a complete line of gas lift equipment and services (many proprietary) to get the most from your gas lift assets over the life of the well.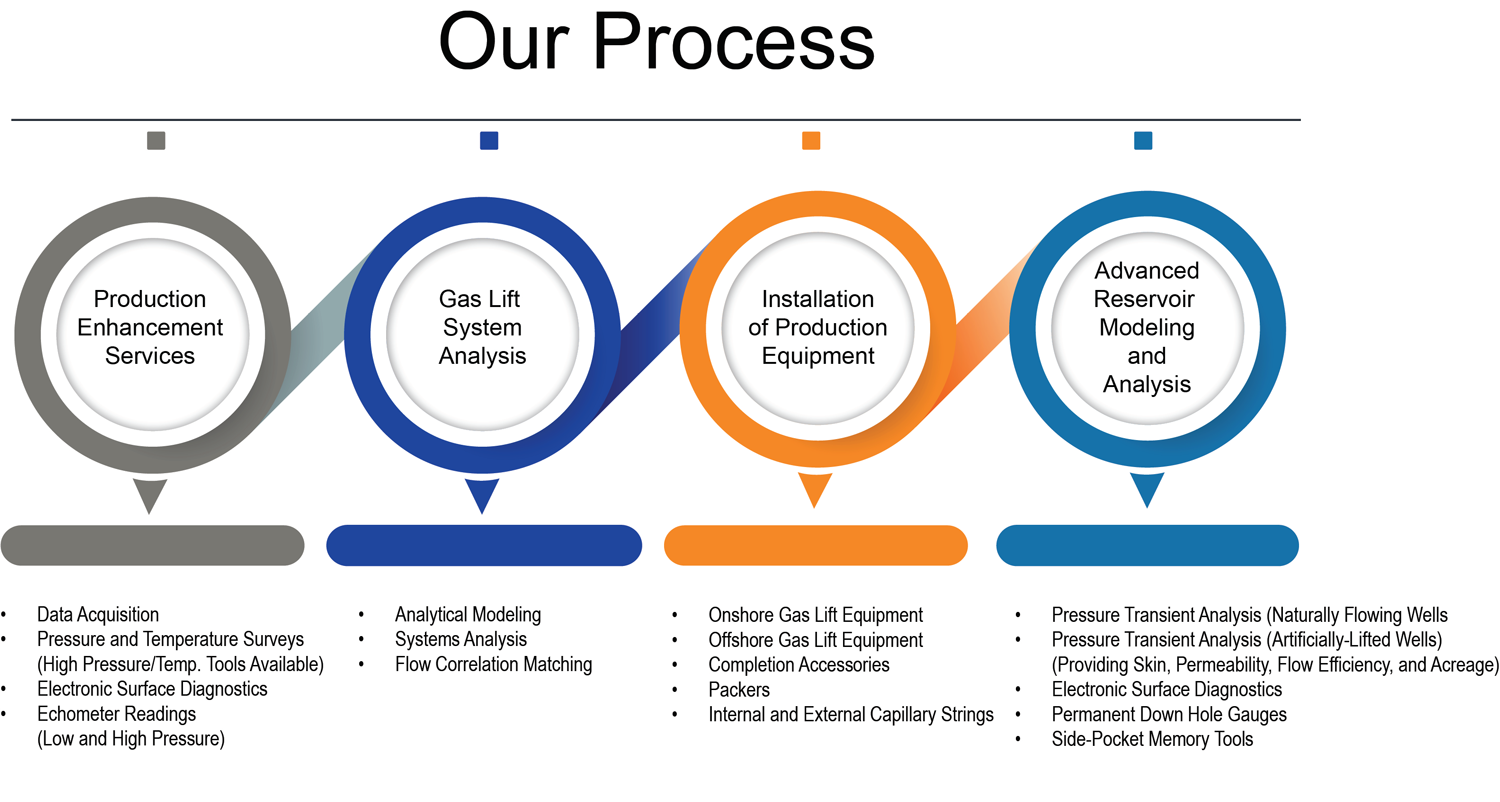 More than just numbers

More than just numbers, detailed well data facilitates better decision making. We specialize in acquiring highly-accurate data to analyze well performance, assist in reservoir evaluation, diagnose potential problems, optimize production, and troubleshoot gas lift systems.

Backed by ALTEC's strong commitment to internal training and engineering knowledge, we align our service performance to your business drivers. Whether your objective is safety, economics, operations efficiency or all of the above, our team of gas lift specialists are well equipped to support your production operations.

Highly-trained personnel. We provide you with value-added optimization expertise and highly-talented engineers and support personnel. We provide our gas-lift specialists with ongoing training to supplement their field experience.

Commitment to safety and innovation. To ensure the safety of our personnel and clients, we foster a culture of excellence and a dedication to working safely. Many of our tools and products are proprietary to ALTEC, Inc.

Collaborative approach. Recognizing the important role that collaboration plays in the success of a project, we work closely with your production teams to develop a thorough understanding of your challenges, wells, and objectives. We have personnel to provide localized support and a center of excellence in Broussard, LA USA to serve as a global resource for our specialists in the field.

Go System® A Proven Method for De-Watering Oil and Gas Wells

US Patent No. 7,500,525 March 2009

Liquid loading is an oilfield term to describe the gradual build-up of well bore fluid within the well. This condition creates back pressure on the formation and results in a decrease of expected production rates. One approach used by ALTEC artificial lift technology production specialists is the introduction of the Go System into the liquid-loaded well. Benefits include:

• Decrease of the critical flow-rate beneath the packer
• Elimination/Reduction of fluid build-up across the wellbore perforations during production
• Maximization of net gas production in well by maximizing the reservoir draw-down and keeping perforations dry (near well-bore dehydration)

This patented technology does not require surface control and allows the well to flow longer on its own energy. Contact an ALTEC production specialist to see if this approach is a good fit to address your production challenge.